What is the shank of a ring?
The shank of a ring is what most people call the band of the ring or the part of the ring you slide you finger into. This element of the ring is what supports the whole ring with out it you wouldn't be able to wear your ring so it's kind of important. There are many things you can do with the shank and we wanted to show you just a few. Before we start on that here's a very good illustration from Casting House of the different parts of a ring.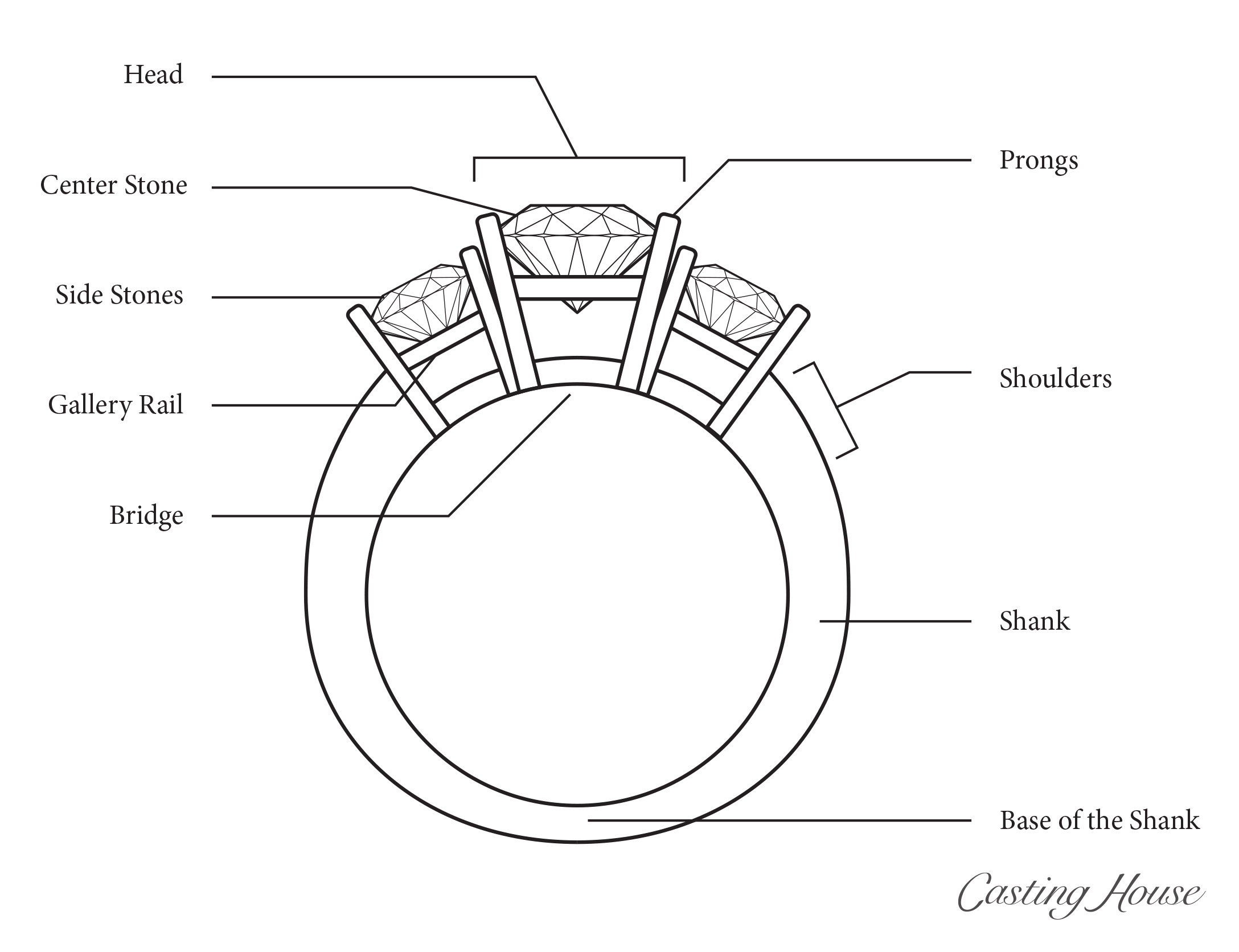 This Custom Design Diamond Engagement ring is done in white gold with princess and round diamonds.

Custom Design wedding set

Pear Shape Diamond

Diamond Engagement Ring

diamond engagement ring
What to consider about the shank when you are buying or designing your ring.
Do you want any diamonds or gemstones on the shank?
Do you want a thick or thin shank?
How do you want the diamonds set?
What type of shank do you want?